I moved to L.A. after college like many other 20-somethings to pursue a career in acting. In five years, I managed to land a few small roles while working full time waiting tables. In Los Angeles, rent is expensive and with my meager earnings from waiting, I was barely scraping by, not to mention I had practically nothing in savings. One day, sitting in epic traffic on the 101, I decided I'd had enough. I had given my best shot at acting, and I was tired of struggling to pay rent, poor treatment from wealthy restaurant patrons, and spending hours upon hours in traffic every week. In college, I spent winter breaks working as a ski instructor, so I began contemplating moving to a mountain town with white winters and gorgeous summers. When I saw an ad for Lake Tahoe, I knew it was the place for me. Two weeks later, I said adios to L.A., called these movers, and hit the road bound for Lake Tahoe. I found a nice apartment (for a fraction of my L.A. rent), moved in, and started looking for a job. Now I've been here for six months and couldn't be happier. I spent the summer months hiking local trails, and I'm looking forward to strapping on skis and hitting the runs this winter.
Lake Tahoe is one of the most beautiful places in California. Located in the Sierra Nevada Mountains, its boundaries cover both California and Nevada. Many people have summer homes in the area while others live there year round. If you are also considering a move here, here are some things you should know: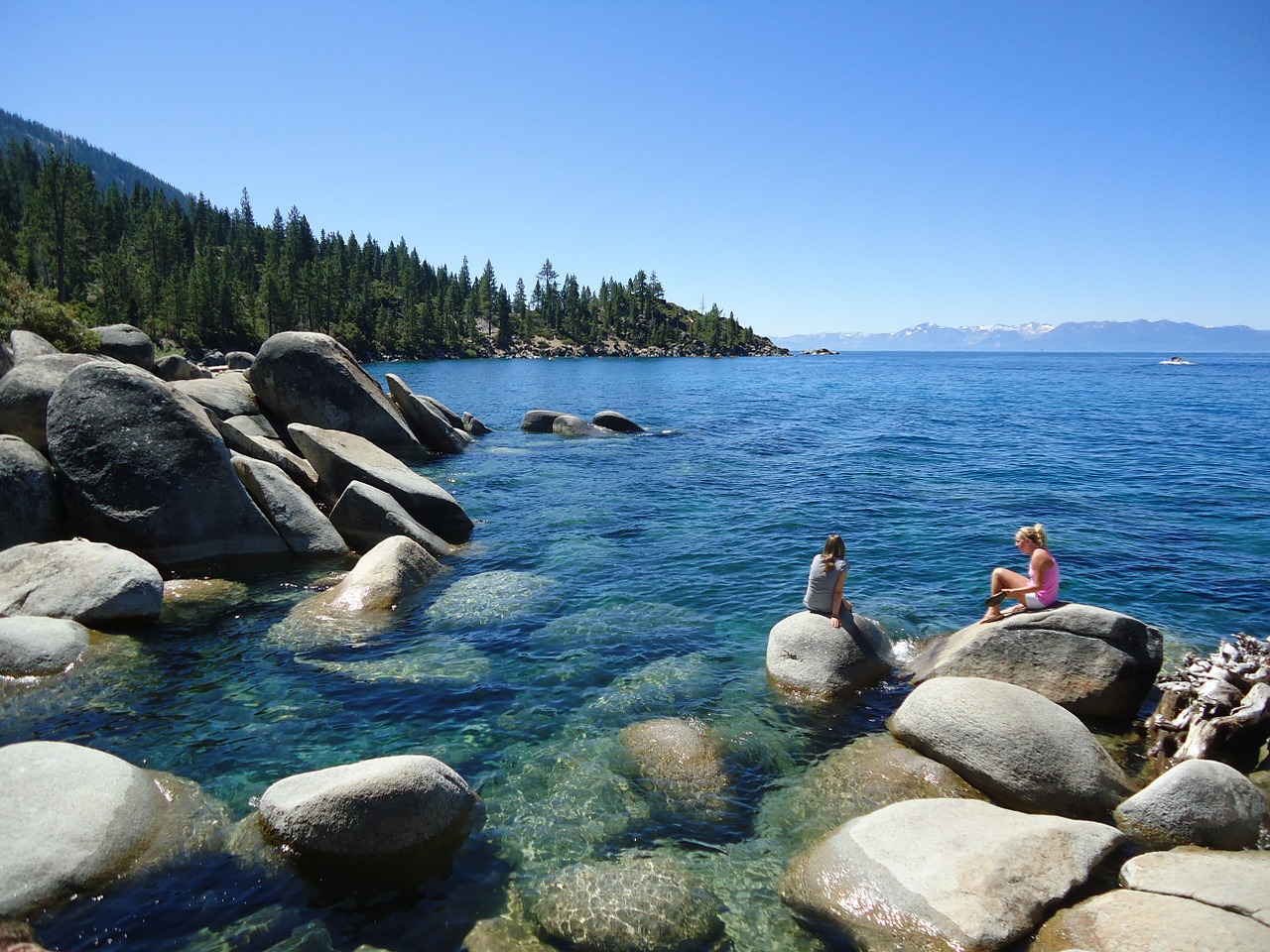 1. Recreation and Entertainment Abound
This area offers its residents winter snowing and skiing, summer outdoor recreation and is surrounded by mountains on all sides. Nearby Nevada offers gambling casinos for those who enjoy this sport. Restaurants and bars are scattered around the lake, water equipment rentals are available, and there are constant events, such as fireworks and special gatherings that are open to the public.
2. It's Easy to Get Here
Excellent highways provide easy transportation in and out of the region year round. The area can also be reached indirectly by air, landing at the Reno-Tahoe International Airport, or by Amtrak, which stops at Truckee.
3. The Snow is Unbeatable
For the snow enthusiast, this is a wonderful location. There are a large number of skiing resorts in the area, including the well-known Heavenly Mountain Resort, which is located near the California-Nevada State line. Additional snow sports available are snowshoeing, snowmobile riding, snow tubing, and other similar activities.
4. Summer Fun is Limitless
In the summer, the lake offers endless opportunities for those who like things such as beach walking, scuba diving, swimming, sailboat racing and other water sports. The adjoining Sierra Nevada mountains contain countless biking and hiking trails as well as wilderness camping locations. Golfing courses are also available for those who enjoy this sport.
5. Homes Range from Reasonable to Pricey
There are some private cabins, apartments, and lakeside homes for rent around the lake. These vary from one to ten rooms. Some people also maintain summer or winter homes in the area. However, it is the true adventurer who makes their permanent home at this location. Permanent homes in the area range from a median price of $280,000 for a one bedroom, one bath, in South Tahoe, to a three bed, three baths, new construction, for $1,500,000. A gated home, directly on the lake, is listed at $4,350,000. However, it is possible to purchase a lot for $89,000 and build your own.
Tahoe City is quieter than many other lake locations, and it is possible to find employment in the many businesses located there. Also, there are opportunities to find reasonable housing. For the sports minded, this area of the lake provides countless activities such as fishing, boating, golfing, hiking trails, skiing, and snowboarding. Restaurants, bars, and convenient shopping are also available. However, it is a popular location, so you may find it too 'citified' if you are seeking a location that is more remote. When deciding to purchase a lot and build your own home, you can choose a location that is surrounded by beautiful trees. This makes possible to realize your dream of special construction and living where it is quiet.
You can listen to the birds and observe the deer and other wild animals. At the same time, it is not far from a golf course, the beach or other desirable activities. This is a wonderful part of the world where you have a choice of location and living the life style you desire.